REAL CLASS FUNDRAISING CHALLENGE 2022

Will you accept this challenge?
What: A one-day, 24-hour challenge to see which REAL class of alumni can raise the MOST amount of money for the REALTOR® Foundation.
When: Tuesday, October 25th is the big day! Put it on your calendar, circle it, and add a gold star! You will have from Midnight to Midnight to collect donations online for your REAL Class.
How: Each class will have its own unique web page for collecting donations and the REAL Challenge main web page will have a live thermometer tracking contributions. All donations must be made online and on October 25th to count for the challenge. Anyone can give to your class! Solicit donations from our office, company, friends and family, and other class members. You are only limited by your own creativity! Each class has a team captain to lead your efforts!
Prize: Bragging rights are up for grabs! Plus, there is now a huge shiny trophy in play! The real winner is the REALTOR® Foundation and our most vulnerable neighbors who will benefit from our mission!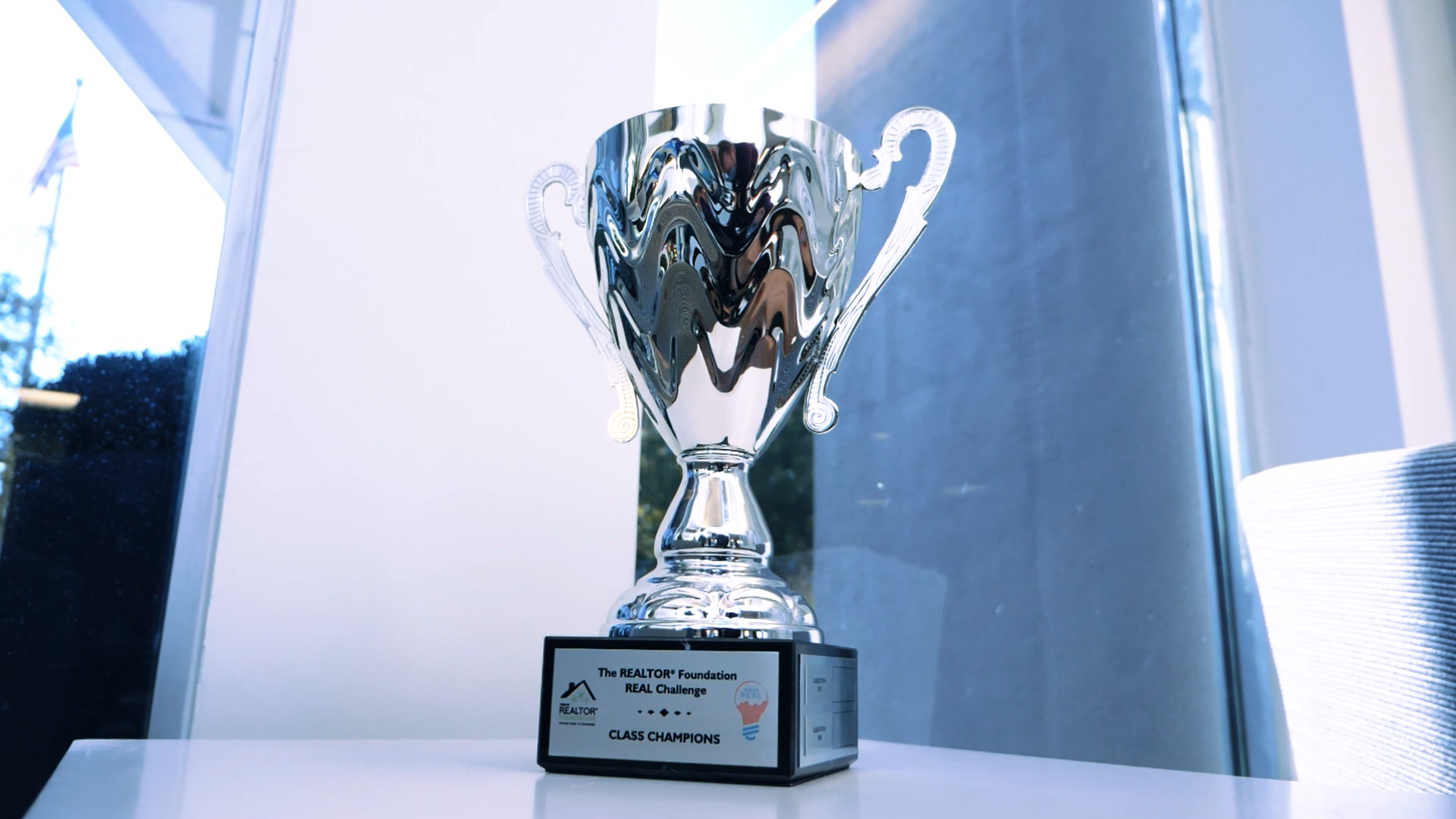 About the Cause: 
Since its founding, the REALTOR® Foundation has awarded grants that have helped central Indiana strengthen its communities.
The REALTOR® Foundation has provided more than $2.8 Million to regional nonprofits.
We are proud to continue our commitment to the fight against homelessness. Click here to learn more about the most recent grant recipients.