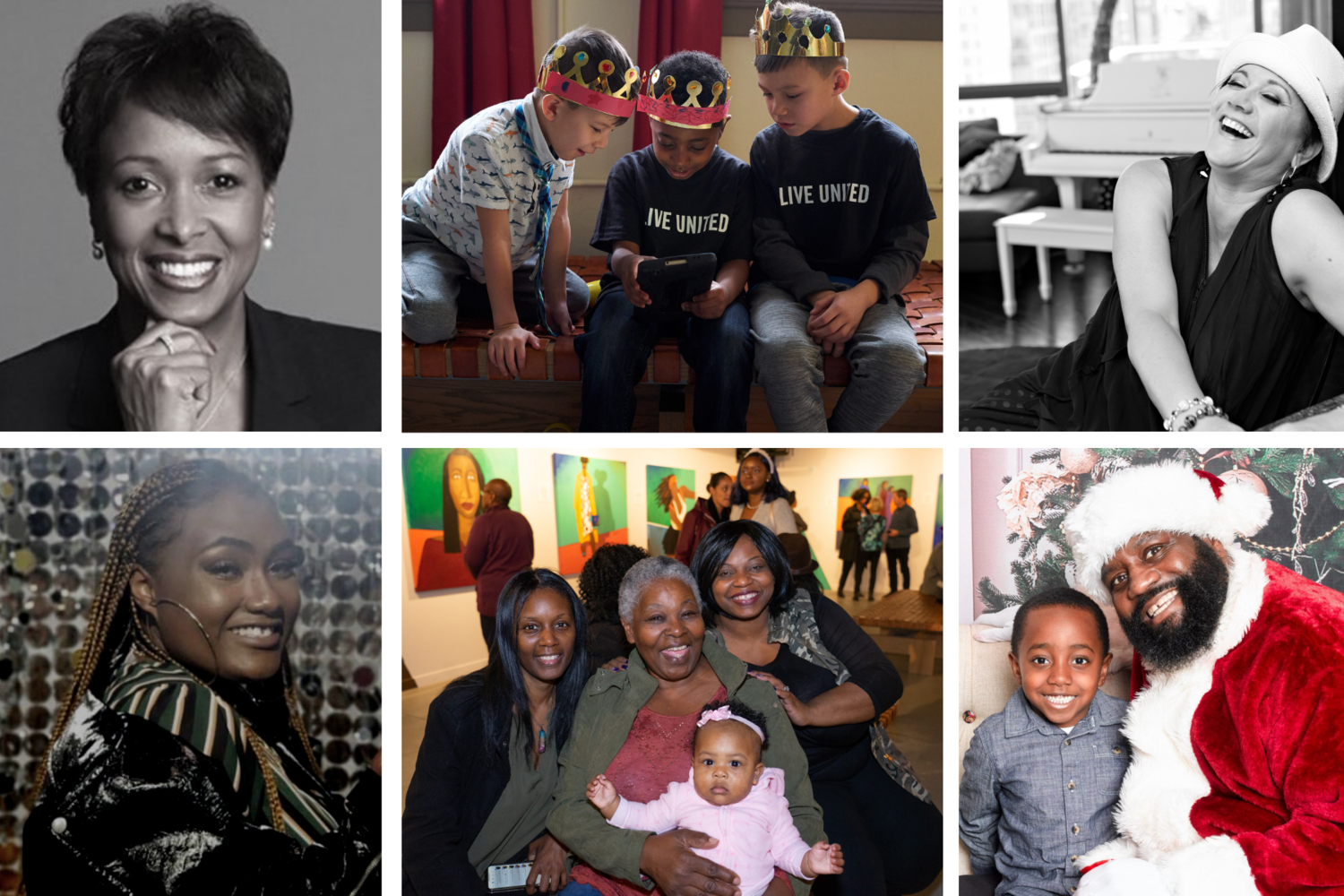 We're on a mission to showcase and celebrate Black history, arts & culture! 

This is a transformative time in history. A time for greater understanding, equity, and unity. 
As the only Black museum in the Pacific Northwest, NAAM offers ongoing opportunities for people to celebrate and learn about African American history, arts & culture. Our exhibitions & programs inform, inspire, and connect us. 

---
YOU make all the difference! To those who have already donated, thank you! If you have not yet donated or would like to make an additional gift, click the 'Donate' button (at the top of this page). 

*Matching Fund: Thanks to a generous NAAM supporter, donations of $1,000 or more will be TRIPLE matched through Nov. 13!*

NAAM Tax ID #: 76-0835379

QUESTIONS? Email Jen at [email protected]
---
Your gift provides:

Thought-provoking art exhibitions & educational programs — such as our K-12 School Tours, Youth Curator Program, Interrupting Privilege, and Knowledge is Power: Children's Book Giveaway. Local & national collaborative programs like Juneteenth (BlkFreedom.org), Know Your Vote, It Takes a Village: from Pandemic to Protest, and Scribes Youth Writing Camp. Flagship events including King Day, Grandparents Day, and HBCU Sunday.
Racial equity programming that further engages our community in meaningful, educational conversations around awareness and action. 
Necessary operating support — our temporary closure due to COVID-19 has had significant consequences impacting the financial well-being of the Museum. We depend on revenue from admission and program attendance, membership, rentals, and events that have not been possible at this time. We expect lost revenue, plus the cost of operating expenses for March - Oct. to total more than $600,000.
---
SPECIAL THANKS TO OUR GENEROUS UNITY SPONSORS! 

TITLE SPONSORS

SUSTAINING SPONSORS

Eve and Chip Alvord

Anne and Geof Barker
Drs. James and Cherry Banks
Shari and John Behnke
Brookshire Green Foundation
Leslie and Dale Chihuly
Ty Cramer and Steve Romein
Ellen Ferguson
Margot Kenly and  Bill Cumming

SUPPORTING SPONSORS
Brotman Family Foundation 

Deborah and Kirk Clothier

Stephanie Ellis-Smith and Douglas Smith
Juli Farris
Bob and Micki Flowers
Carver and Carmen Gayton
Anne Gittinger
Kaye-Smith
Bill and Sally Neukom
Oki Foundation
Mary Pigott

Judy Pigott
Mary Pugh and Michael Scoggins
Constance and Norman Rice
James and Sherry Raisbeck
Jim and Jan Sinegal
Maggie Walker


VIRTUAL 'TABLE' SPONSORS
Debbie Bird and Antoine Calloway

Bobo Foundation 
Boylston Family Foundation
Mimi Gardner Gates
Lynn and Bruce Gibson
Lyn and Gerry Grinstein
Janie Hendrix
Mary Ingraham
Robert and Jane Nellams
Lisa Pascuzzi
Rep. Eric Pettigrew and Friends
Eric and Heather Redman
Wyman Youth Trust
Special thanks to the following Arts & Culture organizations for their generous support of NAAM: