Every hackerspace needs a laser cutter, and we made sure to have one when we opened in 2017. We started with the cheapest possible laser we could find, a 40-watt CO2 that we picked up on Amazon for $400. It was kinda janky and needed a lot of work to make it user-friendly – we ended up rewiring the whole thing and throwing in a Raspberry Pi to control it – but it worked pretty well for what it was.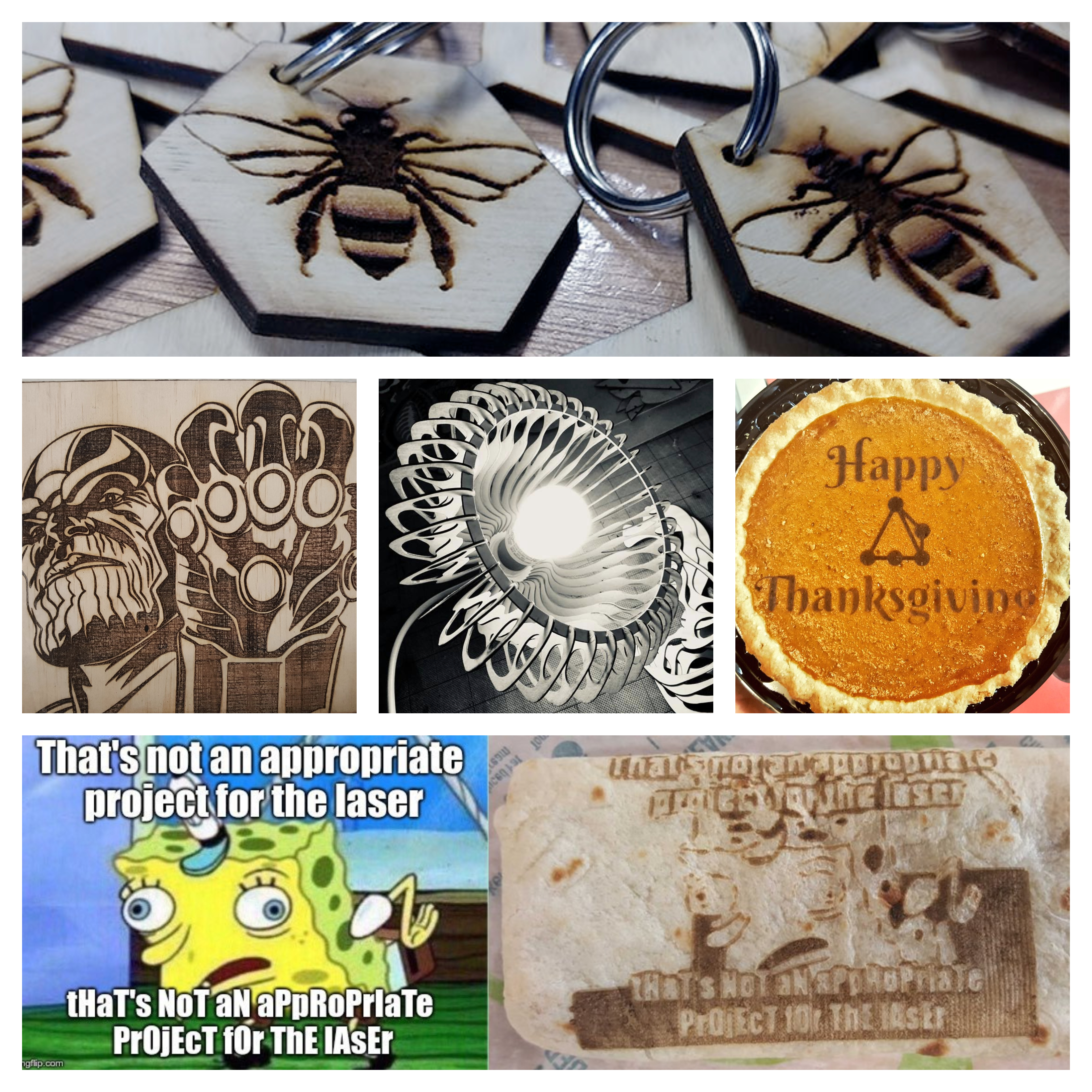 (Yes, we laser engraved a Taco Bell burrito. If Taco Bell wants to sponsor – or even help spread the word – we'll name it after them or a menu item of their choice, and we'll laser-cut a plaque to commemorate. Absolutely serious. Hit us up, TB!)
RIP old laser. You did an admirable job.
We miss having a laser cutter and – more importantly – so does the community:
"Is the laser fixed yet?"
"Do you have a new laser yet?"
"When can I laser something?"
"LLLAAASSSEEERRRRRRRR!!"
We hear you! Not having a laser sucks, and we want to change that.
Gonna laser like a BOSS!
The Boss Laser LS-1630, that is.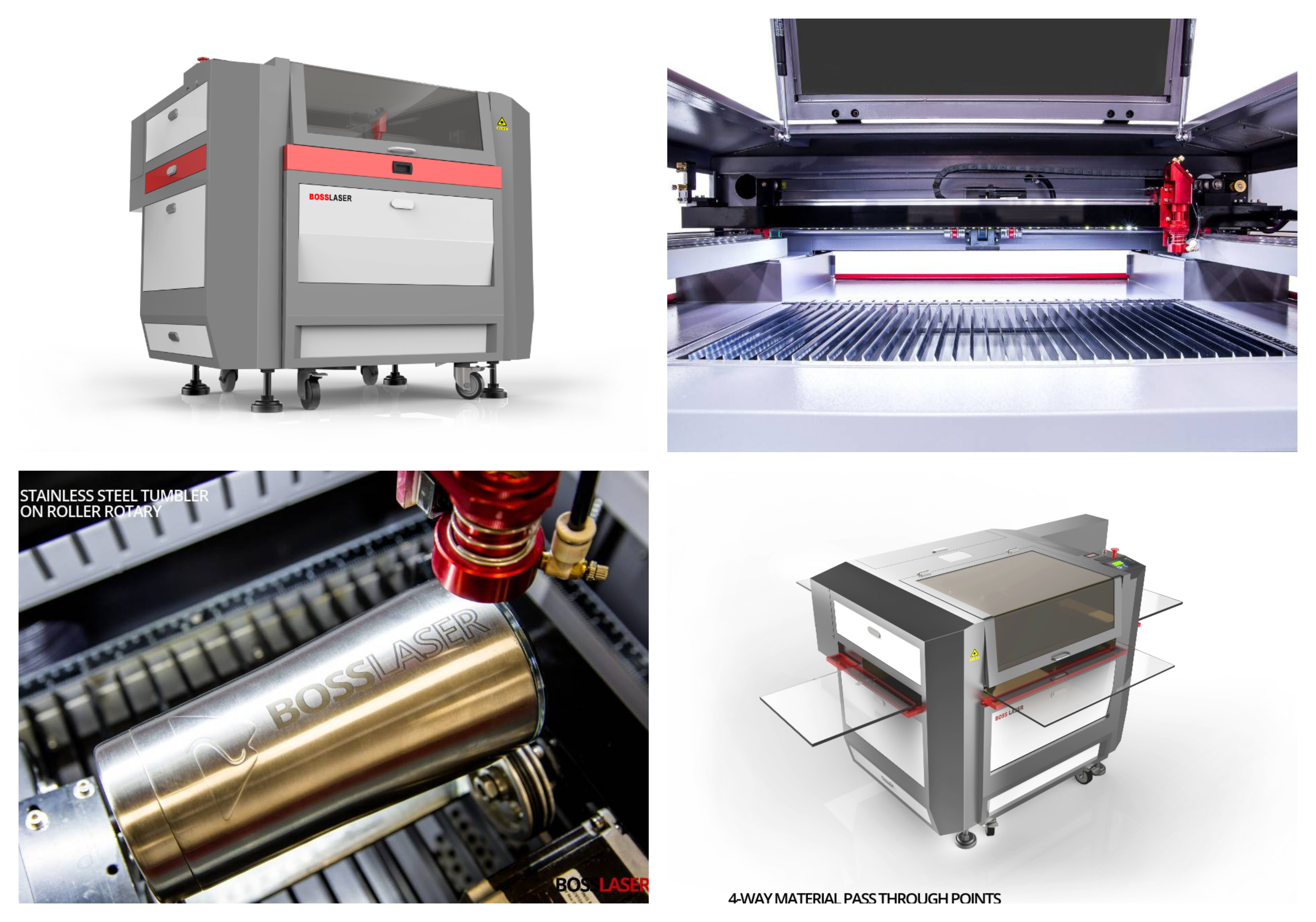 The LS-1630 would be an upgrade from our previous laser in every way, with a beefier 105-watt laser tube, massive 16"x30" cutting area, four-way pass through slots, and a rotary chuck and roller for engraving curved surfaces (laser-etched beer glasses, anyone?).
Having this laser would mean huge things for our community hackerspace. The COVID-19 pandemic hit us hard, and we've been completely closed the the public and our general members since March 2020. We'd love to have this laser set up sooner so we can get to know it and, once it's safe to re-open, let the community have at it and hit the ground running with all new project-based workshops.
The total price tag will run about $13,000, and we need to raise $10,000 $8,000 $6,000 $5,000 to make this happen! (Many thanks to folks who have donated outside this campaign and allowed us to lower our goal!)
BOSS Laser Demo Videos
Here are some examples of what the BOSS Laser would let us do: