STARability and 3K chair Jeff Maconaghy are so excited to be back together at the ever-expanding Paradise Coast Sports Complex for our 4th Annual 3K Fun Run, Walk & Roll  on Saturday, Oct. 16!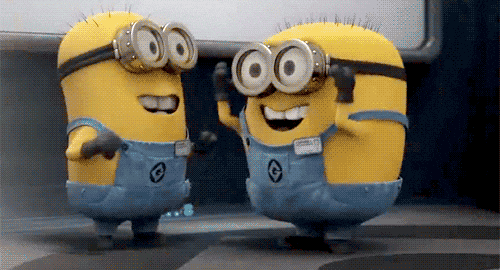 The 3K Fun Run, Walk & Roll, both a fundraiser and friendraiser, is critical to STARability's mission of transforming the lives of individuals with disabilities through social, vocational and educational connections in the community. Proceeds from the 3K ensure STARability can preserve and expand its innovative programs and services that shine light on ability, not disability. Your support will make a difference in the lives of more than 250 STAR participants and their families.

Last year's virtual 3K Fun Run, Walk & Roll, which was held in lieu of the in-person event, was a huge success! Numerous supporters hosted personal walks with friends and family, and over 100 people registered or created fundraising teams. Collectively, they raised more than $18,300 for our STARs. We want to keep that momentum going, so we will offer a peer-to-peer fundraising component to the 2021 3K Fun Run, Walk & Roll for those of you who choose to support from a distance.
Through your generosity, we can ensure our STAR participants continue to learn, engage with the community, and gain a sense of purpose and confidence to discover their abilities. 
It is on their behalf that we are shooting for the STARs with the goal of raising $35,000 so current and future STARs can take part in innovative, engaging programs.
---

Whether you fundraise with your company, your friends or your family, being part of a fundraising team can add more camaraderie and meaning to your 3K experience. During registration, your team can set an overall team fundraising goal, and then each team member can contribute to that goal by setting an individual goal. Get competitive–create or join a team today.
---

Our 3K Fun Run, Walk & Roll is a family-friendly, community-focused fundraising and awareness event that provides its sponsors and underwriters exposure to diverse members of our community. Below, you will find a link below to several of our sponsorship and underwriting opportunities and details on marketing benefits.
We can't wait to run, walk or roll with you on Oct. 16! 
---
Race Chair
Jeff Maconaghy
Venue Sponsor
Paradise Coast Sports Complex
Media Sponsors
Gulfshore Life & Naples Daily News
T-shirt Sponsor
AssuredPartners Transportation

Medal Sponsors
Searcy Financial and The Brace Place
Goodie Bag Underwriter
The Sylvester Family
Photo Booth Underwriters
Best Buddies SWFL
Laura & Leisa Real Estate
Photography Underwriter
The Cooney Family